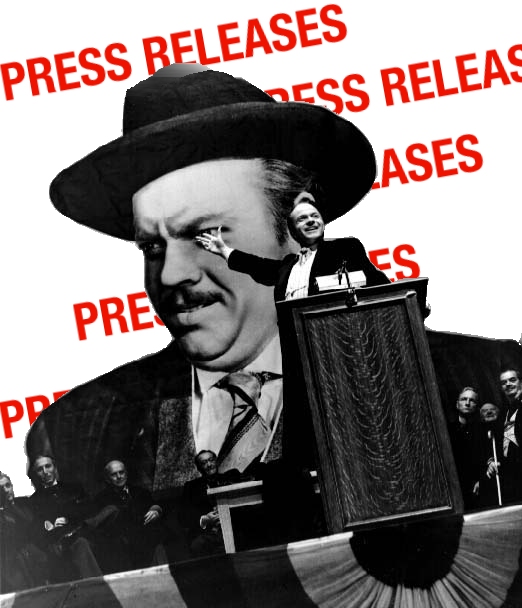 Back in the olden days before Facebook, Twitter and even Google, businesses and organisations used to get publicity and audience exposure by writing and distributing press releases.
One of the primary roles of PR firms was to write and distribute press releases to set political agendas, get brand awareness and create credibility.
The evolution of the internet means that now anyone with a few hundred dollars, a good idea and a hour or so of time can write and distribute their own press release that will get spread over the web to hundreds of different web sites and read by thousands of people.
From a marketing and SEO point of view there are many benefits of drafting and distributing your own press releases including:
You will get quality backlinks from credible news sites which increases the ranking of your website for your target keywords. Yes, this is legitimate white-hat, Panda-patting, Penguin-hugging link building. I can show you examples of press releases that I distributed in 2008 that still generate link juice and traffic today.
A well written and well promoted press release can create the impression that you are an industry commentator or leader. Want to be famous for being well known?  Send out weekly press releases commenting on your industry.
Your press release will rank in Google News and Yahoo News for your keywords
Your press release may get tens of thousands of impressions across hundreds of blogs, websites, and news sites that publish press release RSS feeds
You may even get potential media coverage from print, radio and television platforms.
The trick to writing press releases is not to try to sell or promote anything. Be a leader, be a commentator, be and industry expert, but don't try to sell. The fact that you have written and distributed a well written, relevant and interesting item will be enough to give you and your company credibility and build trust.
And if you are stuck for an angle or hook for your story, try to tie current events to your business or industry. Ask yourself: "how could what's happening in the world, affect my industry?"
Here's some example headlines:
Strong Aussie Dollar Rocks Brisbane Accommodation Market
Carbon Tax Will Harm Allied Health Professionals
Desk-Bound Aussie Men at Increasing Risk of Osteoporosis
Over 230 New Residents in Brisbane Every Day
Some Aussie Wines Now Cheaper than Petrol
LNP Public Servant Cuts Boon to Queensland Outplacement Industry
Federal Government Dental Plan Ignores Hygienist Shortage
Once you have got your press release drafted and in the correct format, you will find there are hundreds of press release sites on the internet that will help you get it distributed for free or for a fee.
The ones paid I have used with success are prleap.com and prweb.com. But search and shop around, and make sure your press release distribution service allows you to include one or two backlinks in your article.