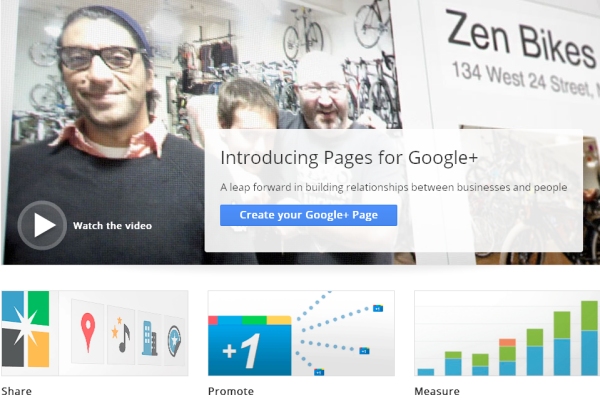 You have probably heard that Google has launched a service called Google Plus to take on Facebook. (Good luck with that Google)
What you may not have heard is that they have very recently launched Google Plus Business Pages. They are a lot like Facebook Fan pages but "Googled" and in my humble opinion for more business friendly.
Think of a Google Places listing, but with status updates.
Google have big plans for these new Google Plus pages including incorporating direct links to them in the Android mobile device operating system.
And there is a good chance that Google will use the existence and popularity of Google Plus pages as yet another ranking factor (citation), in the Google search rankings formula. In other words if you don't have one, your Google search engine rankings may suffer.
You can see an example of our Google Plus business page here: http://gplus.to/seobrisbane
To create your own Google Plus business page, simply visit http://www.google.com/+/business/
Note that you will need a Gmail account to create a Google Plus business page.
All you do is click the "Create your Google+ Page" link. Then click on the "Local business or Place" link and follow the instructions.
If you have a Google Places/Maps listing, most of the profile information you see there has been pulled from Google Places/Maps.
Like most social media sites, Google Plus also has it's own search engine. Over time, I believe it will become popular with people looking for the latest deals and news for products and services in their local area. You can see what I mean here: https://plus.google.com/u/0/s/seo brisbane
Until next week, thank you for reading. If you want to sign up for our free Friday SEO Tips, please complete the form at top right of this page.
—————————————————-
For more information about Google Plus pages, I can highly recommend:
http://www.socialmediaexaminer.com/how-to-set-up-a-google-page-for-your-business/trackback/
http://googleblog.blogspot.com/2011/11/google-pages-connect-with-all-things.html
http://www.business2community.com/google-plus/how-to-create-google-plus-business-pages-089773
Related Articles