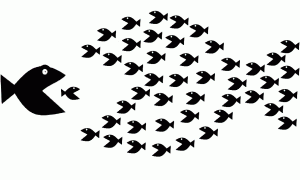 One of the great things about using a web site to generate sales leads is the wealth of useful marketing data you can gather using tools like Google Analytics, Statcounter or Piwik.
Most of these tools track the keywords people used to find your web site. This offers a great opportunity for you to get more traffic. Especially traffic from those "long tail" keyword phrases that convert to sales very well.
Lets say for example that your home page is optimised for "red widgets" and you see in your stats that a few visitors who have searched for "red widget packages" and eventually found your web site.
You check your rankings and you see that you rank at the bottom of page 2 of Google for "red widget packages".
This is an awesome SEO opportunity. You see, you'll probably find that people searching for "red widget packages" are far more motivated to buy than people searching for just "red widgets". And the fact that they were prepared to go all the way to page 2 to find your site means they are super-motivated.
The golden rule of keyword research is: The longer the search term, the more motivated the person searching.
Here's what you do:
1. Create a new web page for your site just about "red widget packages". If you have a decent content management system like WordPress, then this is an easy job.
2. Optimise that page remembering important elements like metatags, headings, keyword copy density, image file names, image alt tags and site navigation.
3. Beg, borrow, buy or steal some quality external links into that new page. There's a bunch of easy ways of getting links that we cover in our SEO training course. And if you are time poor, get yourself a Mister Purple Link Sandwich
In a few weeks you will probably find that new page on page one of the Google search results for the term "red widget packages".
Follow this system for multiple keywords and before long you will see an increase in quality traffic.
There's an old saying: "Lots of little fish are sweet". It is so true.