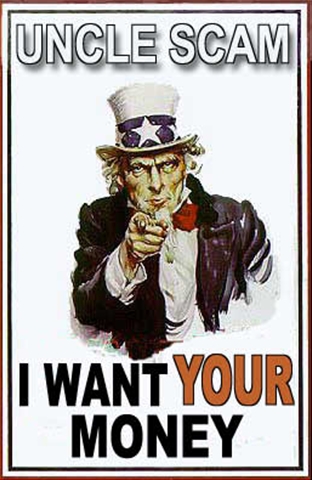 I had a meeting this morning with the General Manager of a poly water tank manufacturing company to talk to him about SEO.
Apparently earlier this week the company bookkeeper had got a call from a San Francisco SEO company trying to sell them some SEO services.
The guy on the phone said: "I can get you to the top of Google and I can prove it. You in front of a computer? Go to Google and do a search on rainwater tanks brisbane."
Sure enough the bookkeeper's employer's web site was at the top of Google, in the paid listings.
The bookkeeper was very impressed. She did not realise that there is a big difference between pay per click and organic search engine rankings.
What had happened was the telemarketer has created a Google Adwords campaign for this prospect before he made the cold call.
The GM I met with this morning asked me about it and I showed him how it was done.
I logged into the Search Tempo Adwords account, selected a high high-traffic keywords, created a simple ad and saved the campaign. Within 2 minutes his web site was again at the top of Google – in the paid listings at a cost of about $2.10 per click.
Don't get me wrong, Google Adwords is a great service if managed well, and if the numbers make sense. Most of Google's 60 billion dollars in revenue comes from Adwords. But Adwords is SEM (search engine marketing), not SEO (search engine optimisation).