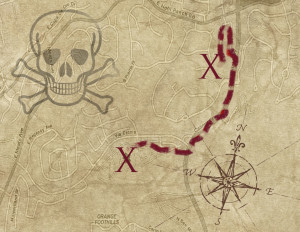 If your web site is built using WordPress, Joomla or other content management system that automatically updates the sitemap as you add new pages, you can save a lot of time by including that sitemap in your link building efforts.
A sitemap is just a page on your web site that lists all the other pages making it easier for Google and the other search engines to find and index all the pages on your site. It is usually an html or xml file. Here's what an xml sitemap looks like: https://searchtempo.com.au/sitemap.xml
Rather than building new links to new pages, by building links to the sitemap the sitemap itself will pass on PageRank to those new pages.
Here's an example:
Say you home page is www.myawesomesite.com and has a PageRank of 3.
On the home page you put a link to the sitemap (for example www.myawesomesite.com/sitemap.xml)
After a few months that sitemap will get a PageRank of it's own. In this case it may even end up with a PageRank of 2.
Whenever you add new pages to your site those new pages will end up being listed in the sitemap. This sitemap will then pass on PageRank to the new pages meaning they will get indexed faster AND get better Google rankings for the target keywords.
Bottom line – you should consider building external links to your sitemap.