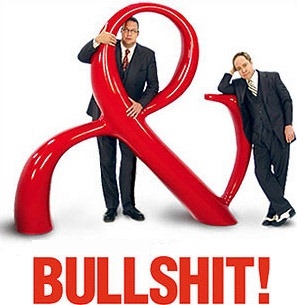 If you read all the advice from many SEO experts out there, you'd think that since the post-Penguin update in April, Google is now extremely particular about where you get your links from.
Based on what we have seen and tested, the concept of link relevance is still not that important from an SEO point of view.
Seriously, how could any piece of software judge "relevance" for hundreds of billions of web pages?
For example, if you had an online fishing tackle shop couldn't links from the following types of products and services be argued to be relevant?
Here's a sample: outdoor clothing, hunting knives, speed boat suppliers, Johnson outboards, swimwear, sunscreen, plastic bucket suppliers, paint suppliers, lubricants, bottled water, hats, bottled gas, canvas seating, trailer hire, boat hire … the list continues.
Sure, if you use software or a service to build 20,000 spammy links overnight from a bunch of foreign language blogs about some obscure topic, there is a good chance that Google will ping you and ask you to explain all these unnatural links.
But if you slowly but surely build links from a wide variety of web sites that have pages with decent PageRank, your search engine rankings will improve. That's still the way Google works.
Assuming your onsite SEO is done properly, the rest of the ranking formula is about the quality and quantity of your incoming links.
For example, one of our web site design clients has a piano removals, tuning and piano repair business. They rank very well for several competitive search terms related to piano removals, repairs, disposals and tuning. They decided to do their own SEO and have done a fabulous job.
Most of their incoming links are from blog comments. Blogs about food, graphic design, computers and so on. Now what food, graphic design and computers have to do with piano tuning is anyone's guess. The fact is these links work. Google does not have a problem with these links and rewards these links with great search engine rankings.
They are from pages with decent PageRank, they were manually processed and they have a variety of different link anchor text.
So where can you get decent links?
Here's a few ideas:
– Blog comments
– Link exchanges with clients, partners and friends
– Article marketing
– Press release distribution
– Guest blog posting (where you write something useful and publish it on another web site making sure you have a link back to one of your web pages)
– Directory listings (even links from sites like Truelocal, Hotfrog and Aussieweb are worth the effort)
– Paid review sites like payperpost.com
– Tradeshow and sponsorship member pages
Remember, you can never be too rich, too sexy or have too many quality backlinks 🙂