SearchTempo helps you make a good living through better quality search engine results for your web site. We are local Brisbane online marketing professionals and website optimisation consultants based centrally in Woolloongabba and we cover all areas in Brisbane and the Queensland regions.
The last year has seen a resurgence in the importance of search engine optimisation, possibly because it gives much greater return on investment that any social media. The difference with Google search is that users are looking for your business whereas social media ads are just a distraction.
Our services and packages include social media integration and expert content editing advice to target your particular markets and audiences. We are also up to date with the latest Google Penguin and Panda recovery solutions and search engine automation algorithm changes.
We've helped business owners from various industries with websites like yours to win more market share, upgrade their media and marketing weaponry, increase profits, reduce website advertising costs and add value through proven website and expert social content marketing methods.
Discover how we can make you money from website search engine optimisation.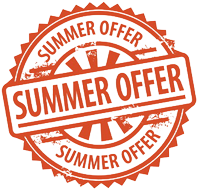 If you would like a face-to-face meeting with one of our professional university-trained marketers to discuss your plans, you are most welcome to visit our offices in Woolloongabba. Please call 3166 9622 to make an appointment.
Unlike most search engine optimisation companies, we don't hold you to rankings-ransom and charge you fees month after month. If you are already paying a marketing or website design company for monthly ranking services, here's a few questions you may wish to ask.
Our Typical Business clients
Our clients include well known travel and accommodation brands, government training providers like SBIT, manufacturers, art supply stores, bed and breakfasts, caterers, escorts, metal recyclers and investment companies. It doesn't matter what industry you are in, good search engine results can lead to more and better quality clients.
And because we focus on doing one thing well, we have the time and expertise to do a great job and deliver the results you're looking for, and pay for.
Looking for quality and honest online marketing experts in Brisbane? Call the local website Google rankings professionals on 3166 9622.