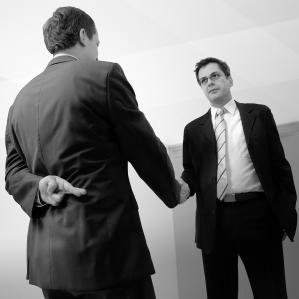 We often meet business owners and marketing people who are paying a monthly fee for SEO services.
The standard business model for the SEO industry is to get an upfront payment for the keyword research and on-page web site optimisation and then a monthly retainer for ongoing SEO services (link building).
Many SEO companies make this work sound very mysterious and complex. Really, it ain't that complicated.
The trouble is these business owners and marketing people don't actually know what they are paying for. And some of these people are paying over $3000 per month.
Sure, they get a monthly keyword ranking report for their web site that is generated automatically by software. This report shows them how their web site is performing. But what they are not getting is relevant information as to the work performed by the SEO company to IMPROVE their rankings.
The trouble with many SEO service providers is they hate to be made accountable. They don't like it when people ask specific questions about what they are getting for their monthly payment. eg "So what did you actually DO for me this month?"
So if you are paying a monthly fee to an SEO company, here's some relevant questions you may wish to ask:
1. What keywords are you targeting for my business this month?
2. On what basis did you choose those keywords? Search volume, customer motivation, customer location, expected conversion-rates?
3. What new backlinks have you built for me (the specific url), and what are the anchor "text" and destination urls for those backlinks?
4. Will those backlinks remain in place if I stop paying the monthly fee to your company? Why?
5. Do you install any software on my web site or web server that automatically or manually generates links to your other clients?
6. What is the Google PageRank for each of the pages on which the new links have been built?
7. What types of links did you build for me eg: article, blog post, link exchange, blog roll, forum signature, social bookmark, video description, blog comment etc
8. What specific on-site SEO work was performed and how long did this work take? eg. new pages created, blog posted created, metatags optimised, images optimised
9. What social media channels were used to promote my web pages or social media properties?
At Search Tempo we don't charge ongoing monthly fees. We do it once, we do it well and you pay once.
Call 3166 9622 for a free assessment and estimate of costs.