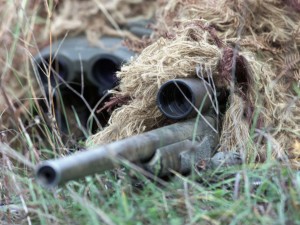 There are many people and companies out there in Brisbane offering SEO services. Usually web designers who have read a book and now think they know it all. Nobody knows it all. Not even the engineers at Google.
We believe we are one of the best SEO companies in Australia and have a particularly good fit with local Brisbane-based businesses. Here's a list of our strategic competitive advantages:
Search Tempo has over 15 years experience in SEO. We can remember the days when Yahoo and AltaVista ruled the internet and have watched Google rise to be market leader. Over those years we have also kept a close watch on what works, what doesn't work and why. Our clients benefit for that experience.
Search Tempo has made lots of mistakes. Yes, we are constantly running SEO experiments on test web sites to learn and develop new techniques, techniques that our clients benefit from. You won't find these techniques in ebooks, blogs or on forums. Over 80% of our experiments fail, but those 20% that work give us new insites into how Google works an what it takes to get your web site to the top of the search engine rankings.
We have very efficient infrastructure. Our systems and procedures mean that we can perform SEO very quickly. For example, in some cases you may need a new web site, or a series of feeder sites that rank well for a very small, but profitable set of search terms. We can build a new web site in less than 8 minutes from scratch and have it ranking in the first two pages of Google in less than 72 hours. This efficiency means we can be very competitive from a cost point of view.
We have own own network of web sites and properties. The Search Tempo network has over 250 web sites. This means link-building (a very important aspect of SEO), is not difficult for us. Although we do use other link networks, we are not reliant on them. Most of the web sites in our network are more than 4 years old, are indexed by Google and have decent Google PageRank. And we don't use the private networks you may find advertised on Blackhat World or Backlinks Forum. These networks are being discovered and having their PageRank stripped away from them faster than the sites with good PageRank can be replaced.
We charge fair prices and make profits by helping other people make profits. Fair, not cheap. We have a business to run and that business has costs and needs to turn a profit to the shareholders. We are reasonably selective in the work we take on and in some cases suggest that a potential client goes elsewhere. If you think you can throw up a web page with some affiliate offer or dodgy product, spend $500 on SEO and then retire to the Sunshine Coast to live the dream, you are not the sort of client we can help. If, on the other hand, you have a real business with real clients, know your numbers and you understand the importance of investing in the marketing of your business, we would love to speak with you. Call now – 3166 9622. Or come visit us at Woolloongabba.
We keep our mouths shut. If you had a surefire system for getting a web page on the first page of Google for competitive search terms would you tell anyone? For free?  We only have two things to sell: time and knowledge. Both have value. If you are interested in learning how to do your own SEO, we can help you, but it will cost you money. Have a look at our SEO training course and read the testimonials. These are all real people making good money in real businesses. But don't trust us. Pick up the phone and confirm it for yourself.