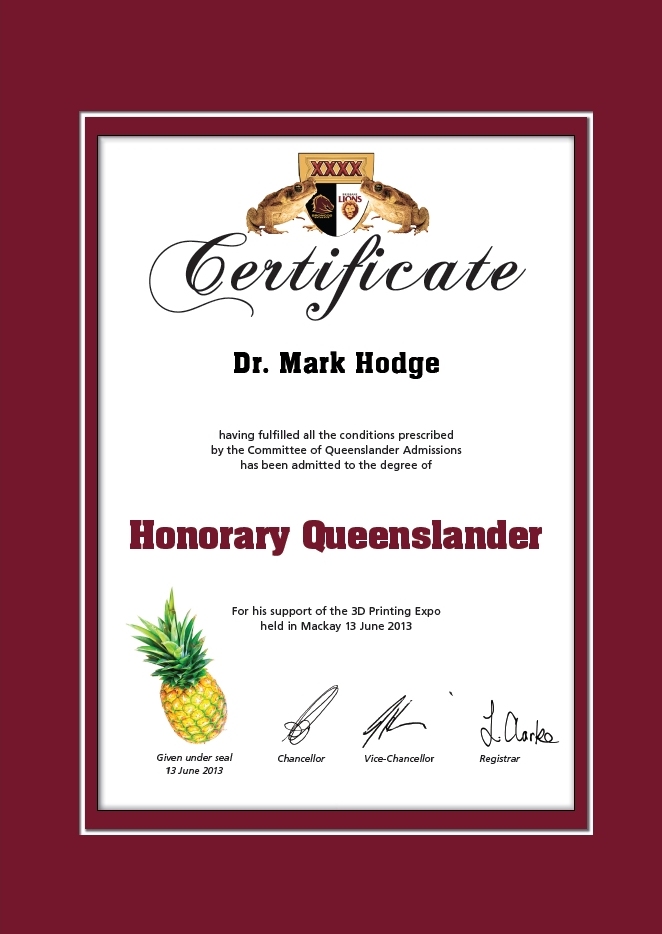 What do you give someone who has everything as a special "Thank You"? You know the type of people who are so hard to buy for – fame, good looks, a great academic record and so on. Obviously if they are smart and have taste they obviously want to be awared the title of Honorary Queenslander.
To download your own Queenslander Certificate, click here: Queenslander-Certificate.
Just add the grateful recipient's name and reason for the award, sign it, and for $1.50 you can get it printed in A3 size at Officeworks. And then for an extra $9 at Kmart you can also buy an A3 sized presentation frame to mount it in.