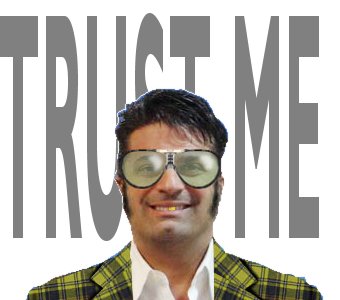 The big challenge online is to build credibility. Trust is a key factor in the sales process, in many cases more important than price.
With a traditional store people judge your business by things they can touch, smell, see, heard and feel.
These include:
location
branding and signage
fit and fixtures
staff appearance
staff knowldge, accent, tone of voice and speech patterns
apparent popularity (think of a nightclub door)
cleanliness
With a web site it's a lot trickier. Here's a list of things to could do to build trust:
Showing a street address, contact telephone number and photo of your business
Client or customer testimonials
Showing memberships of appropriate trade associations
A clear and concise service or product guarantee
Photos or videos of key staff
Photos or videos of products in use by real customers
Recent and frequent activity in social media like Facebook, Twitter, Linkedin
Recent and frequent blog posts
the list goes on …
It's the same with Google.
Google looks for factors like listed street addresses, testimonials and online activity when trying to work out which sites go to the top of the search engine results. In short, Google also looks for signs of credibility.