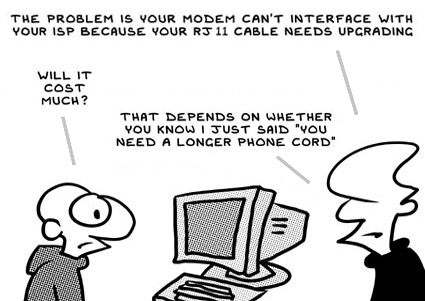 The curse of knowledge in a marketing context refers to the problem of knowing too much – too much in that communicating with your target market creates problems.
With both copywriting and SEO keyword selection it makes sense to use terms that your target market uses rather than the "industry terms" that you and your competitors use. All industries
have their own jargon, but if your target markets don't know or use that jargon there isn't much point in optimising pages for those terms.
Examples:
gas stove installer rather than gasfitter
cheap car hire brisbane rather than affordable car hire brisbane
make a booking rather than register an appointment
web page designer rather than digital media creator
doctor rather than medical practitioner
hairdresser rather than hair stylist
phone installer rather than telecommunications technician
The Google Keyword planning tool gives some guidance as to which keywords to optimise for, but make sure you add a layer of common sense and ask yourself : what would my prospects look for.